The Portaferry and Strangford Trust (PAST) is a registered charity, based in Portaferry, that aims to promote an awareness of the rich maritime heritage and natural environment of Strangford Lough and the sea in general, as well as an understanding of how it has shaped our lives and will continue to do so.

We believe that this will also help to increase the sense of pride that local people have in the area and spread the word by drawing in visitors from outside, resulting in benefits to the local economy.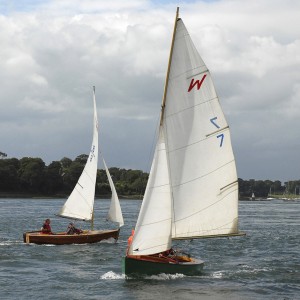 PAST was set up as a limited company in December 2013 and registered as a charity in June 2014.  Since then we have held numerous enthusiastically received Events including talks, demonstrations, guided boat trips, musical evenings and the Carol Ship on Strangford Lough.  We have made Videos and published research on various maritime heritage topics (Downloads).  Our maritime heritage visitor centre, The Ropewalk, was opened in July 2018 and has attracted favourable comments from many of its thousands of visitors.

We have established links with various organisations around Portaferry and Strangford - Exploris, Queens University Marine Lab, Strangford Residents Association, Upper Ards Historical Society, Portaferry Regeneration Ltd, Portaferry Community Collective, Portaferry Sailing Club, Portico of Ards and, more widely, Ulster Maritime Heritage.